Fitness Blogging Day ????
Haven't gone Fitness Blogging in a while.
Here's some pictures from from today's hike down Difficult Run, right along the edge of Great Fall's National Park here in McLean, VA.
It was a gorgeous day. My dog thought it was so nice, he'd go swimming.
It wasn't that warm.
But the sun was shinning.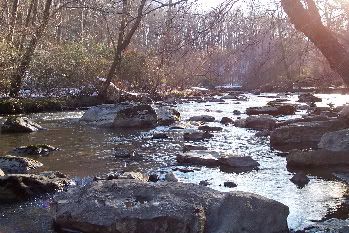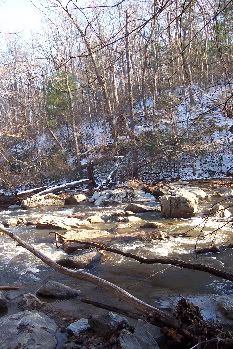 This is just before Difficult Run drops through the gorge (which i don't have a good picture of).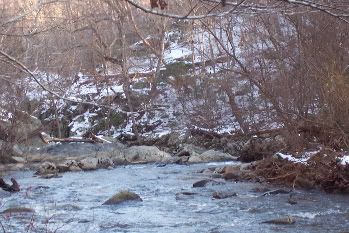 Here's the view of the Potomac at Difficult Run. Difficult comes in along the lower right. The Potomac heads downstream past the cliff's about 1/3 in from the right and comes in from just under Great Falls on the left hand side.

As you can see, there was snow in places along the trail.
Total Time: 00:51:58:82
Time above zone (>170 bpm) 0:00:00
Time in zone (110-170 bpm) 0:49:12
Time below zone (<110 bpm) 0:02:46
Average Heart Rate 128 bpm
Maximum Heart Rate 165 bpm
Total calories burned 394