Day 2 - Scott's Run
Well, I didn't do Great Falls. I decided to hit Scott's Run once more and got what seemed at the time to be a better workout in, though in reality, it was just as good as yesterday's (though it did involve some more upper body use).
Total time: 1:08:58
Time above zone (>145 bpm) 0:23:42
Time in zone (120-145 bpm): 0:38:25
Time below zone (<120 bpm): 0:06:51
Average Heart Rate: 139 bpm
Max Heart Rate: 180 bpm
Total calories burned: 522
This time, I parked at the lower lot and followed the stream down to the river.
Near the end, the Run turns into a mini cavern with a small waterfall while the trail climbs a hill. I did that and scrambled down the rocks.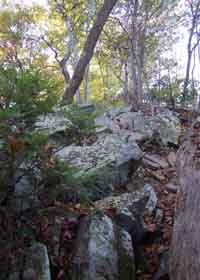 This is the view at the stream, above the water fall. I cross just below it.
This was the view of the waterfall as I cross it.
I then had to scramble up the rock face on the other side, which was both pretty steep and just a little slippery.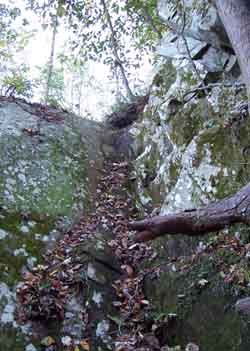 Once over, I headed down to the river.
I've never really played with the photomerge feature in photoshop, but really like how this one turned out.
I followed the trail besides the Potomac to the Lookout trail I came down yesterday.
I checked out the weird man made dam I saw yesterday (I had been on the lookout up high before, but had never come down to the river) and then climbed back up the ledge and took that out and then around on the red trail to my car.
Here's a picture of the dam I was talking about. If anyone knows anything about it, I'd appreciate you sending a note my way.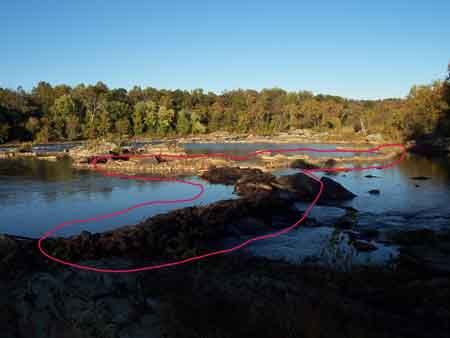 When I got back home I had a big glass of whole milk afterward and dinner tonight was 3 pieces of pepperoni pizza and a diet root beer. I am drinking a diet cream soda right now.